Global Business Promotion Div. in First Co., Ltd. is
strong in operating trade fairs and exhibitions overseas,
and is a leader in operating overseas-type trade fairs.
Additionally to operating these trade fairs overseas,
we provide services for planning, operating, and organizing forums and business matching events.
We will help your company to take the first step in an overseas market regardless of the industry,
or to expand the size of your overseas business in cooperation with our sales promotion business.
Planning and operation of domestic and overseas trade fairs, business matching events, forums, and seminars regarding overseas business

Making arrangements and providing support for missions in Japan visiting from overseas countries

Planning and operation of private shows and business matching events held in Japan by overseas companies and groups

Planning and making arrangements for business tours (business matching events, inspection tours, or social gatherings) in overseas countries

Providing support for business trips visiting/participating in trade fairs held overseas

Overseas test marketing and market research, etc.
We also support events held by industries or groups of organizers
We support various businesses including the environment, food,
inbound, contents, government agencies and municipalities, and unions and associations,
regardless of the industry or the size of the organizing party.
Islamic Market Development Support Business

Providing support for developing overseas Islamic markets and domestic Muslim inbound market


Date: Wed. April 13 - Fri. April 15, 2016, Venue: East Hall, Tokyo Big Sight (jointly organized with FABEX)
Organized by: Halal Market Fair Executive Committee, Operated by: First Co., Ltd.
FY2013 Ministry of Economy, Trade and Industry of Japan, Cool Japan Strategy Promotion Business
Japan Halal Food Project
Date: September 2013 - March 2014, Venue: Japan and Jakarta, Indonesia, Chief Organizer: First Co., Ltd.
Businesses to be implemented in Japan

Indonesian market food export / market entry seminar
Indonesia Halal market business negotiation event

Businesses to be implemented in Indonesia

Cooking JAPN Web site (web site introducing Japanese food and culture)
Cooking JAPAN School Caravan (events for experiencing Japanese food and culture, parent and child cooking classes)
JAPAN Mall in sukamart (E-commerce Web site)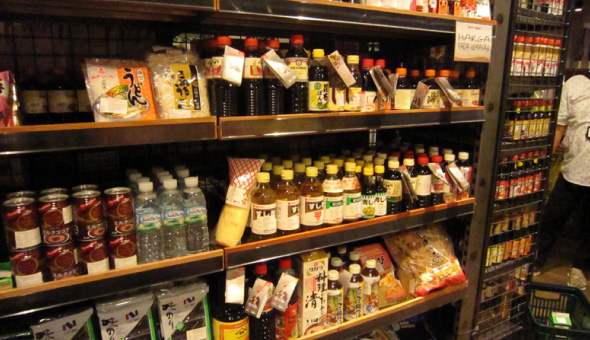 Jakarta, Indonesia
Food Industry Business Tour
Date: June 22 - 26, 2014
Venue: Jakarta, Indonesia
Local inspection tour organized / planned by: First Co., Ltd.
Trip planning / implementation: Garuda Orient Holidays Japan INC.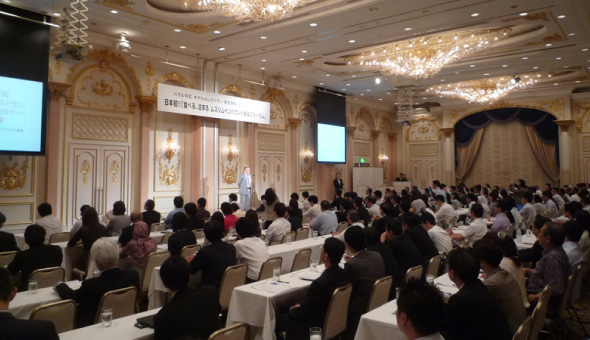 Planning and operation of
seminars related to
supporting Inbound for muslims
Date: July 3, 2013
Venue: Makuhari, Chiba
Operation of Overall Business

Japan-China Expo Week 2012
Date: September 6 - 9, 2012, Venue: Beijing, China, Organized by: "Japan-China Expo Week 2012" Executive Committee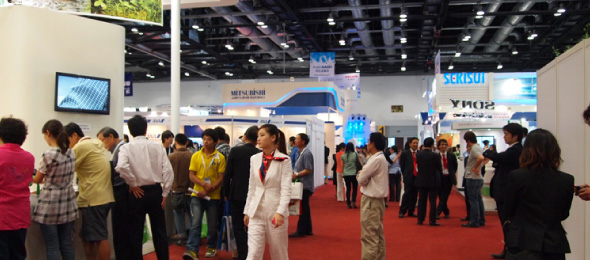 Japan-China Green Expo 2011
Date: June 3 - 6, 2011
Venue: Beijing, China
Organized by: Japan-China Green Expo Management (Keidanren) / China Council for the Promotion of International Trade (CCPIT)
Eco-Products International Fair
1st: Sep. 2 - 4, 2004 (Kuala Lumpur, Malaysia)
2nd: Oct. 6 - 9, 2005 (Bangkok, Thailand)
3rd: Oct. 31 - Nov. 2, 2006 (Singapore)

4th: Mar. 1 - 4, 2008 (Hanoi, Vietnam)
5th: Mar. 19 - 22, 2009 (Manila, the Philippines)
6th: Mar. 4 - 7, 2010 (Jakarta, Indonesia)
Organized by: Asian Productivity Organization (APO) / Local organizer varies according to the venue
Operation of Secretariat of Japan
6th PECC Int' l Trade & Investment and Int' l Eco-City Construction Fair
Date: September 16 - 19, 2009, Venue: Tianjin, China